Crust is familiar with delivering Social Media Contents for your upcoming social media promotion. We also deliver the content writing service for websites, blogs and also product descriptions for e-commerce platforms. All our professionals are experienced in Search Engine Optimization and this expertise will help us to write strong contents which will help your website to grab the traffic from different search engines.
Social Media Content Writing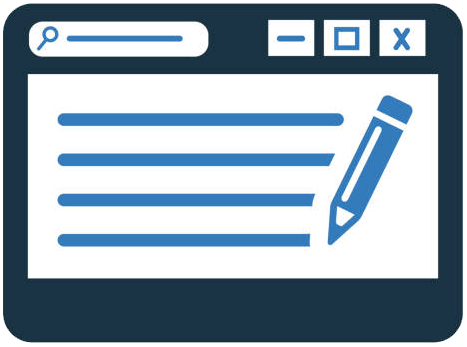 Social media will assist you to gain brand identity in social media platforms. Social media contents should be attractive in nature and also should be rich with keywords. The precise content will grab more attention on social media. This will result in conversion of the traffic to your web pages. Best of our suggestion is that you should use professionally written contents to retain brand identity on social media.
Content Writing Services
At Crust, we are well versed with SEO friendly content development for different requirements. Most of our clients utilize our content writing services for their official websites, marketing and social media like google adwords, facebook promotion, whatsapp promotion and twitter advertising. Main categories of our content writing services are:
SEO friendly Content Writing for Websites and Blogs
You can hire us for SEO friendly content writing services for your business website or blog. Team at Crust, also re-write your contents on the website without changing the actual meaning.
Content Writing for Social Media Promotion
Major social media sites like facebook, google adwords, twitter, etc are easily approachable channels for large audiences. It is also important to convert those audiences to your website's traffic. Hire us, we'll help to make it true.
Product Description for E-Commerce Websites
A professionally written description on your e-commerce website will lead to higher sales. Our target oriented description writing service will do that possible.
Kannada to English Translation Service
Since we are based from Karnataka, we do Kannada to English translation service most accurately.
English to Kannada Translation Service
Kannada is the most acceptable language in Karnataka state and we do localize English language to native Kannada language with our translation skills.
Comments and Review Writing
Comments and reviews are a better technique to promote your websites on the internet. Team at Crust, provide comments and reviews to your web pages or products as genuine users. We use very rich keywords and with a normalized tone in our comments and reviews. This will reduce the spam score on your website.