Income Tax Consultants at Puttur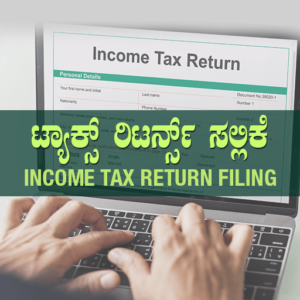 Crust gained 12+ years of experienced income tax professionals, we at Crust provide the income tax return preparation, filing, planning and consultation services. Crust is most familiar with the individual income tax return filing. But we are limit to assist the following types only:
Income Tax Returns of Salaried Persons
Commission Income (Insurance Agents, etc)
Income of Self Employed Persons
Agricultural Income Tax Return
It is mandatory to e-file Income Tax Returns for all registered taxpayer, but those who falls under the taxable income slabs.
Tax related Services at Crust, Puttur
Income Tax Return E-Filing: We prepare Income Tax Returns of Salaries Persons, Self Employed Persons, Insurance Agents, etc.
GST Registration: Our professionals assist to newly registered businesses and individuals in getting the Goods and Service Tax (GST) registration certificate. Our easiest and quicker process reduces the bulkier documentation and time of the customers.
Tax Saving Plans and Consultations: We noticed that many of our new clients are loosing their hardly earned money in the way of taxes. We advise them the best alternative ways to reduce their tax burdens.
Form 16 Preparation