Web Designing Courses : In today's digital age, having a strong online presence is crucial for businesses and individuals alike. And the first step towards achieving this is by having a well-designed website. This is where web designing courses come in.
Why Take a Web Designing Course?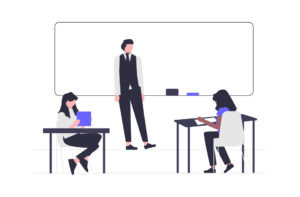 Web designing courses are designed to equip individuals with the skills and knowledge needed to create visually appealing and user-friendly websites. These courses cover a range of topics such as web development, UI/UX design, HTML, CSS, JavaScript, and more.
By taking a web designing course, you will learn how to create websites that are not only aesthetically pleasing but also functional and responsive. You will also learn how to optimize your website for search engines, ensuring that it ranks high in search results.
Benefits of Learning Web Designing
1. High Demand for Web Designers
With the increasing demand for online presence, there is a high demand for web designers. By learning web designing, you open yourself up to a world of job opportunities in various industries, including tech, e-commerce, media, and more.
2. Flexibility
Web designing courses are flexible and can be taken online or in-person. This means that you can learn at your own pace and from the comfort of your home.
3. Cost-Effective
Web designing courses are cost-effective compared to traditional college courses. You can learn web designing without breaking the bank and still get the skills and knowledge needed to succeed in the industry.
Conclusion
In conclusion, web designing courses are an excellent investment for anyone looking to establish a strong online presence. By learning web designing, you will gain the skills and knowledge needed to create visually appealing, user-friendly, and optimized websites. This will not only help you stand out in the job market but also help you achieve your business goals.